Watch Daggerplay perform Don't Give Up, their cool original song. They have a great sound and this one is a very catch tune that you won't soon get out of your head. Therefore, we are looking forward to hearing more from these guys from Helsinki.
Support Daggerplay by visiting their socials below:
Subscribe to their YouTube channel: https://www.youtube.com/channel/UCfNRT4-Vtxy81haKuYV35EQ
Follow Daggerplay on Facebook: https://www.facebook.com/daggerplay
Follow the band on Twitter: https://twitter.com/Daggerplay
Check them out on Instagram: https://www.instagram.com/daggerplay/
Listen to their music on Spotify: https://open.spotify.com/artist/5YCeB5XN5XY6AJbhH70LH5
Daggerplay Don't Give Up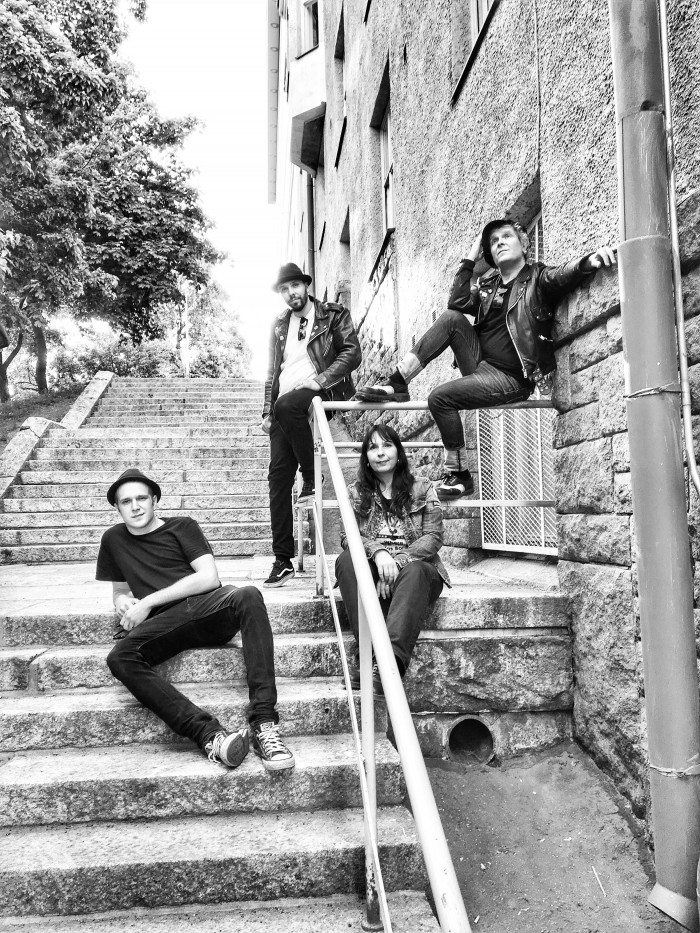 Daggerplay is a Finnish punk rock´n´roll band formed in Helsinki in the end of 2011. The band´s sound is a combination of punk rock, traditional rock´n´roll and power pop.
Daggerplay are lead vocalist and guitarist Pekko Mantzin, guitarist and backing vocalist Tommi Luostarinen and drummer Sirpa Immonen.
The band have played over hundred gigs since they started and playing shows actively.
The second album 'Subterranean Reality' was released in October 2018.
DISCOGRAPHY:
Urban Campfire Songs (album) 2013
Forest Hills / Ruhkarannan Juhannus 1976 (single) 2014
One Mile Town (single and video) 2016
Ghosts (single and video) 2017
Afterlife (single and video) 2017
Cruel Wind Blowing (single and video) 2017
Subterranean Reality (album) 2018.
Daggerplay "Don't Give Up" is the fifth single and video from Daggerplay´s second studio album "Subterranean Reality" which was released on October 2018.
Get 'Subterranean Reality' LP (worldwide delivery): https://www.levykauppax.fi/artist/dag… Subterranean Reality´ on Spotify: https://open.spotify.com/album/3j7Nw6… Don't Give Up: Lyrics by Pekko Mantzin & Damian Cullen
Music by Daggerplay Arranged by Daggerplay
Recorded and mixed by Sammy Aaltonen at East Sound Studios, Helsinki, Finland.
Mastered by Pekka Laine at East Sound Studios, Helsinki, Finland.
Video Footage by: Heli Arola, Daggerplays own Archives
Still shots by: Ilkka Helin, Niko Ailamo, Daggerplays own Archives
Video edit by Tommi Luostarinen contact: [email protected]
Daggerplay Don't Give Up